Since 2012, the Welsh Government has been committed to providing access to a wide range of digital infrastructure, services, and resources to educational institutes in Wales. It has tried to implement a national approach to digital services, allowing educational institutes in Wales to regularly reap the transformative advantages of digital and technology in education. The Welsh Government provides Hwb, a website and set of online resources, to all schools in Wales. It was developed in response to the 'Find it, Make it, Use it, Share it' report on Digital Learning in Wales.
What is HWB?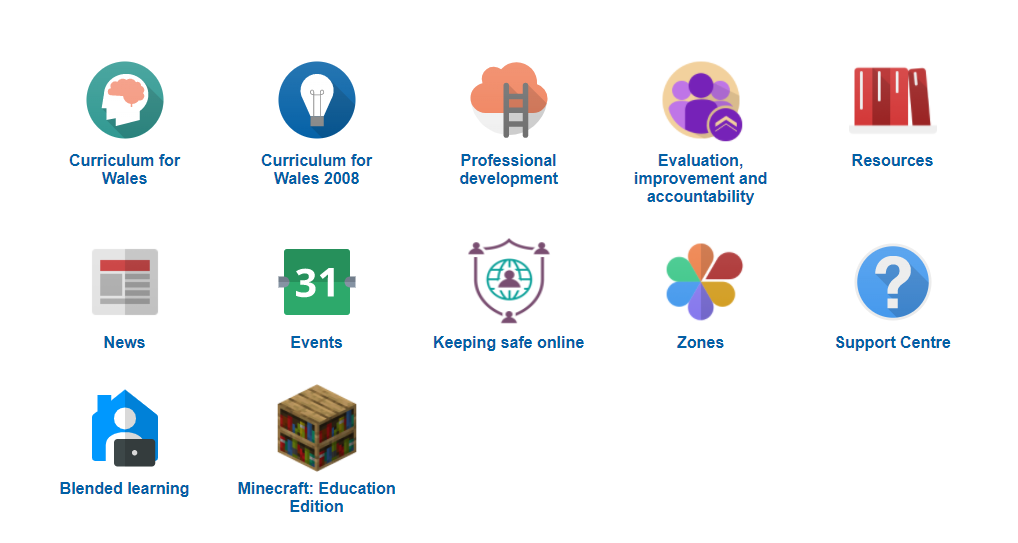 Hwb is Wales' digital learning and teaching platform. Hwb users get access to various federally supported, bilingual digital tools and information. The Welsh Government's strategic digital channel for supporting curriculum delivery in Wales. Hwb gives Welsh students and instructors increased access to internet materials. It enables users to view and share data from any internet-connected device.
The Welsh government is delivering various digital services through the Hwb programme that empowers the teachers and learners to confidently implement digital practises while fostering a digital culture, skills, experiences, and knowledge to complement the Syllabus for Wales.
The government is profoundly challenging and transforming the digital landscape in schools, creating a completely sustainable, uniform, and consistent strategy in which digital is viewed as the "fourth utility."
Users may access a variety of online learning settings using the Hwb platform, including;
Microsoft Office 365
OneDrive Outlook Email (cloud-based storage)
Just 2 Easy (j2e)
Google for Education
Google Class Rooms
Google Drive (cloud-based storage)
Microsoft Office 365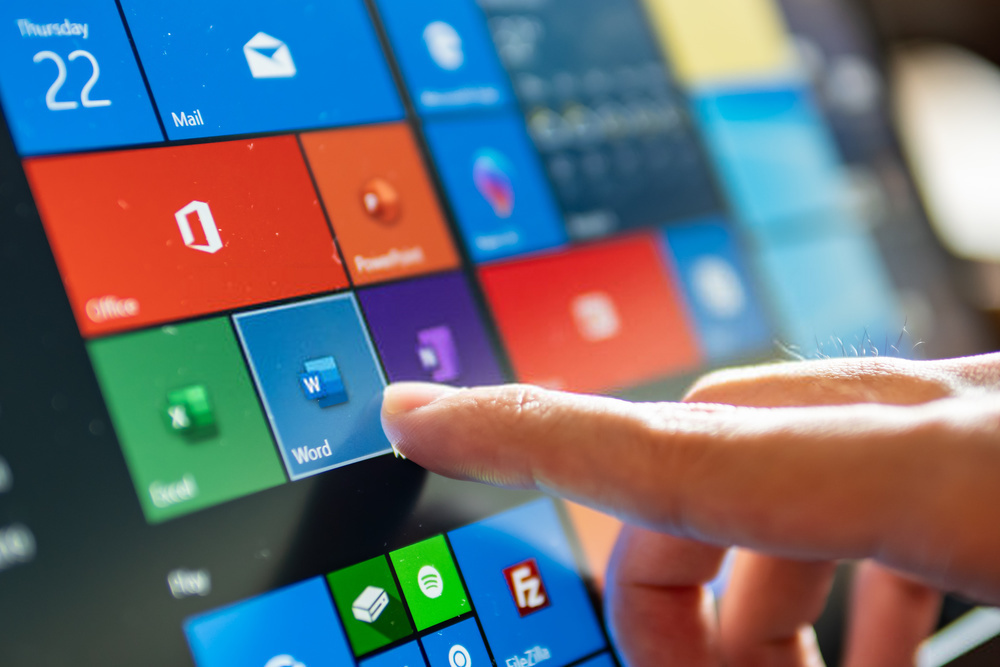 Microsoft Office is a package of tools designed to aid in productivity and completing typical computer activities. Students can create and edit text and image-based documents, deal with spreadsheets and databases, make PowerPoint presentations and flyers.
HWB offers students free access to most handy tools from Microsoft office like:
Outlook – an application that allows users to send and receive e-mail on their computer.
OneDrive is a Microsoft cloud service that allows students to access all of their files. It allows them to store and safeguard their files, share them with others, and access them from any device.
Word – sometimes known as MS Word, is a popular word-processing tool that is mostly used to create documents such as flyers, letters, classroom materials, exams, assessments, and homework assignments for students.
Excel – databases
Powerpoint – entire graphics package for presentations. It includes everything students need to create an enticing presentation.
OneNote – A free digital note-taking and productivity tool. Students can use it to take notes, record audio, take screenshots etc.
Sway – students and instructors can use it to develop and distribute interactive reports, personal stories, presentations, and other content.
J2e
J2e provides creativity tools, applications, and games for Math, English, Computing, and cross-curricular creative tasks in a personalised learning experience.
All J2e files have their unique web address, allowing you to view them from any online browser and quickly share them with teachers, students, family, and friends.
One may add more tiles, organise them into folders, and share individual tiles or entire folders with students. These tiles can include links to other websites (including Hwb playlists) or j2e5 files. Furthermore, students can also use the following features:
1. J2e5
j2e5 enables students and teachers to quickly generate online material on 'digital paper.' Text, photographs, and videos may be added, and the output can then be shared online.
j2e5 may also be used to develop online surveys for data collection and analysis. All work is kept online and may be viewed from any browser-enabled device.
2. j2office
J2office is a cloud-based word processor, spreadsheet, and presentation suite in J2e that was created primarily for schools.
Because the j2office apps are all compatible with Microsoft Office formats, students can quickly save and update their existing documents with a simple upload.
3. jit5
Jit5 is intended for the youngest students, and it includes eight linked tools that function across platforms. Learners may write, paint, and construct turtle programmes, charts and diagrams, branched databases, and animation, combining them into a customised blend.
Learners can also record audio to go along with their work. All work is kept in the learners' J2e my files section and can be viewed by school staff, who can use the learning chat, which motivates and inspires them to self-reflect and allows instructors to provide rapid feedback on a piece of work an entire folder via text or voice.
4. j2code
j2code delivers the tools, resources, and teaching materials needed to teach coding from the Foundation Phase through the end of Key Stage 2 and beyond. All work may be done via a web browser. Therefore no extra software is necessary. All learner work is stored in their J2e my files section for staff evaluation.
5. j2data
j2data offers a range of database tools for all students from the Primary Level to secondary school. Jit's Pictogram, Chart, and Branch tools are offered in addition to a comprehensive online database development suite. The suite, like j2code, includes pre-loaded lesson plans, educational materials, and sample datasets for students to experiment with.
6. j2blast
j2blast is a J2e games-based learning software for spelling, times tables, and division.
j2blast allows students to improve math and spelling while doing what they do best: playing and competing against one another. The questions automatically adapt to the learners' abilities as they advance through the stages, so they are never easy or challenging.
Users can either practise or participate in a live game. If no other live players are waiting for a game, robots will join, giving the impression that there are many players. The scoreboard displays your ranking in the class, school, and global.
Teachers may view specific information about their students' successes and any elements they found problematic.
Users collect points as they go, which allows them to access new premium 'alien' characters. This makes learning more enjoyable and promotes motivation.
7. j2spotlight
Learners may use j2spotlight to make and modify animated movies using stop-frame animation. Using green screen technology, students may choose a backdrop for each scene from a collection of colourful backdrops, including photos, photographs, and videos.
Google Workspace
Google Workspace for Education Fundamentals is a set of cloud-based services that may provide institutions with a whole new way to collaborate online, giving various sophisticated classroom tools that are both simple to use and very successful.
Google Classroom – Teachers and students can collaborate online in collaborative working environments.
Google Drive – It's a safe and secure online storage service. Students have the option of storing files privately or sharing them with others.
Google Docs – word processing application
Google Sheets – a spreadsheet application.
Google Slides – Students can make presentations with Google Slides. Multiple individuals may work on a presentation simultaneously, and changes are visible as they are made. Every modification is automatically saved.
Google Meet – video conferencing tool
Google Sites – allows users to develop basic web pages that facilitate collaboration among editors.
There is also a section on online safety providing advice for Students, Guardians, and Schools.
Flipgrid
Flipgrid is a Microsoft online video discussion platform that allows teachers to see and hear from every learner in class while fostering a pleasant and supportive social learning atmosphere. Teachers publish discussion ideas on Flipgrid, and students answer with short films, whether they are learning in class or at home.
Flipgrid is provided as part of Hwb Additional Services to all school personnel, local authority and regional education consortia Hwb users, supply teachers, and learners.
Adobe Spark for Education
It is a cloud-based Adobe product that works with any browser-enabled device or iOS smartphone. Adobe Spark for Education allows students and teachers to quickly and easily transform their ideas into stunning visuals, online stories, and video presentations. Students who are having enjoyment with Spark; are engaging with the content, which leads to the release of their creativity.
Adobe Spark for Education is offered as part of the Hwb Additional Services to all school employees, local authority and regional education consortia Hwb users, supply teachers, and learners.
Strategic Goals
This program's long-term strategic goals are to allow a "Once for Wales" strategy that will:
help schools in delivering world-class Curriculum for Wales
take use of the opportunities presented by digital to minimise superfluous bureaucracy, support school leaders, and lessen the pressure on staff
collaborate with local governments to alter learning settings, assisting in the development of net-zero carbon schools and improving school facilities for local communities
The Hwb initiative is also in line with Wales' Digital Strategy, notably helping to:
establish a clear strategy for fully inclusive digital skills and confidence framework that draws on existing programmes from education to the workplace continue to assist with that enhances digital in the delivery of learning and find possibilities to do more.
Conclusion
HWB is a comprehensive digital transformation initiative designed to solve the current and future problems that Welsh schools confront. The Welsh government recognises the importance of horizon scanning and technological evolution in the education technology sector, and is taking a proactive nationwide strategy for new prospects, including but not limited to further and higher education institutions.