Let's be honest: Twitter has always been considered a platform for participating in various discussions and following thought leaders. Hardly was it a network for marketing endeavors, though it is not to say that Twitter is a no-go for marketers. Especially in 2022, with the release of a new version called Twitter Create.
Twitter Create gives an impressive number of opportunities to represent your idea and take it to a new level. In short, Twitter Create is a new sub-platform of Twitter that encompasses numerous tools for artists, brand owners, and marketers to promote their content and make it better discoverable. Not only that, but the network also provides guides to help brands increase awareness, engagement, and profits. Twitter Create now includes 13 top-notch features, and their number will increase in the future. Below are a few Twitter Create tools we find real game-changers to make your marketing campaign successful.
Embedded Tweets
What we like about Twitter is how you can embed the Tweet on any outside page. Having a branded website and leading a blog, you will need to include such links to your profile for effective cross-promotion. Luckily, it's an elementary thing: go to Twitter / Publish and enter the Tweet's link. Upon doing that, you will get an embedded code you can paste onto your page. Remember to make your Twitter profile representative for this cross-promotional tactic to yield the desired outcomes.
The embedded Tweet has several elements you need to polish: brand name, username, and logo. While the first and second are entirely on you, don't hesitate to use an additional tool to design a visually appealing symbol. Using a vista create logo maker will help create a unique silhouette serving as a magnet and attracting people to click that Tweet and follow your profile.
Twitter Moments
As a field expert, you may sometimes want to create a round-up of several posts in one Tweet to boost engagement and maximize reactions. It is what Twitter Moments can do quickly and easily. The feature works from the desktop only, so keep that in mind when planning to roll out a Moment. Click the Moments feature and create a collection of posts. Want to compress a series of your Tweets? Check. Find it cool to pair your Tweets with other ones? You got it. Would it be practical to create a collection of Instagram posts and publish it on Twitter? Done, just don't forget to provide the Moment with a title and description. And the cherry on a pie, you can pin Moments at the top to ensure everyone runs into it when opening your profile.
TweetDeck
There is no denying that Twitter's mobile app is pretty limited if you use the platform for marketing purposes. Interface and navigation-wise, it's decent, but many features are unavailable on a mobile app. No worries, though. TweetDeck has many more options to manage your profile. Likewise, it's a desktop version, but if only you saw how many features it has, you would be already logging in to your account with no questions asked. Speaking of tools and features, what are they? You can arrange your feed, content, and notifications. TweetDeck lets you communicate effectively with your team and build content plans and dashboards. And yes, it empowers you to schedule content, so you don't need to rely on extra tools.
Twitter Spaces
Twitter Spaces isn't a new feature, but it is one of the most welcomed in years of updates. There is nothing revolutionary in Twitter Spaces per se; you join the space and listen to the discussion, occasionally taking the floor. However, it's the functionality that makes TwitterSpaces unique. The space can be recorded so that everyone can enjoy it post-factum (recorded space is available for 30 days). Besides, you can launch the space immediately or schedule it, using effective promoting options to inform more people about the incoming talk. You can also set the fee and number of tickets to bond with people and make your open-mic performances exclusive.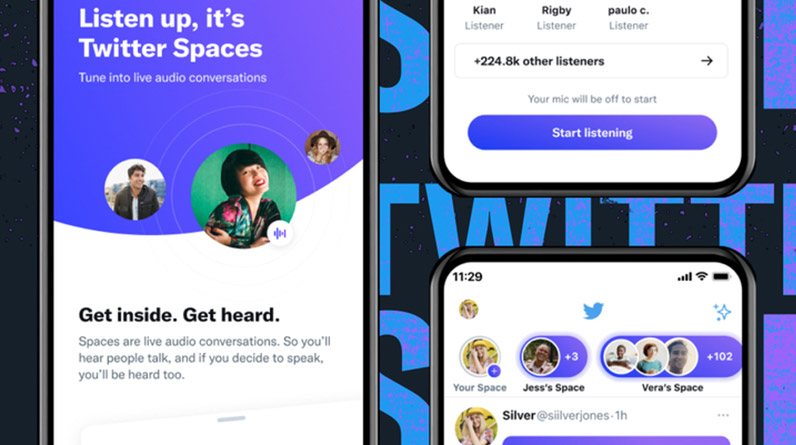 Twitter Communities
Twitter Communities are yet another feature to build a good rapport with loyal customers and partners. These are private groups for particular followers where you can share insights and maintain meaningful conversations. Twitter allows for creating more than one such Community, so feel free to have several Communities to provide interesting information to different groups of followers.
Tips and Sponsorship
Niche bloggers and influencers can benefit from Twitter Tips. Turning on the feature allows you to get one-time tips from anyone who wishes to support your effort and channel development. Once you tap the Edit Profile and turn on the Tip feature, users will be able to financially support you.
Don't forget about tracking stats
Whatever your goals, monitoring what has and has not yielded good results is crucial. Analyzing your previous Tweets and actions will help you build a better content plan and strategy. Fortunately, Twitter offers an in-built feature to do analytics in-app. Twitter Analytics provides overviews of Tweets, mentions, re-tweets, visits, impressions, etc. You can also look at each Tweet and its metrics more profoundly.
Conclusion
Now that you are familiar with Twitter Create, you have a plus one network that you can leverage for various purposes. Importantly, remember that the mentioned are just a few of the features available on Twitter Create. Get familiar with more tools and start profiting from the platform right now!