The season of colours is here!
Summer is a season of fun and adventure, and what better way to enjoy it than in a new dress that reflects the latest colour trends? Whether you're lounging on the beach, sipping cocktails at a rooftop bar, or attending a fancy event, you'll want to look and feel your best. That's why we've put together a list of five colour trends for summer dresses in 2023, to help you stay on top of the latest fashion trends.
This year, we're seeing a resurgence of bold and bright colours that make a statement. From electric blues and hot pinks to fiery oranges and neon greens, the 2023 colour palette is all about having fun and making a splash.
Of course, not everyone wants to stand out in a crowd, and that's where the pastel colour trend comes in. Soft shades of pink, lilac, and yellow are perfect for those who want to look chic and sophisticated without going over the top.
So, let's look at the best colours you can rock this summer.
6: Lovely Lavender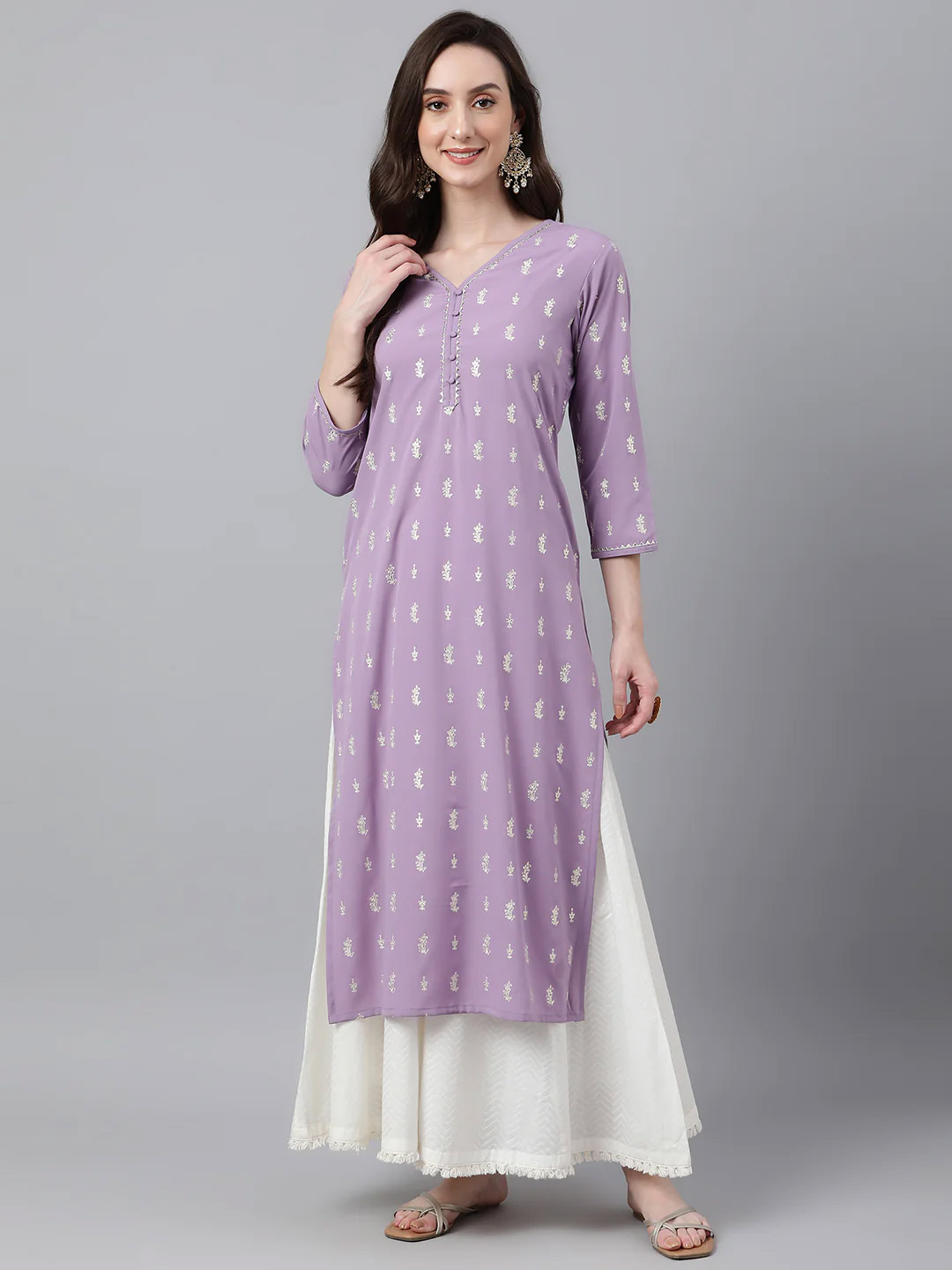 Lavender is a colour that exudes elegance, grace, and tranquillity. It's a beautiful shade that's a perfect mix of blue and pink and is often associated with serenity and peace. Whether you're wearing it to a formal event or a casual day out, lavender adds a touch of sophistication to any outfit. Lavender is the perfect colour to wear when you want to look effortlessly chic and put-together, and Janasya's Lavender Crepe Foil Print Straight Kurta is a great way to do just that. With its stunning foil print, this straight kurta is a perfect blend of classic and contemporary.
5: Whimsical White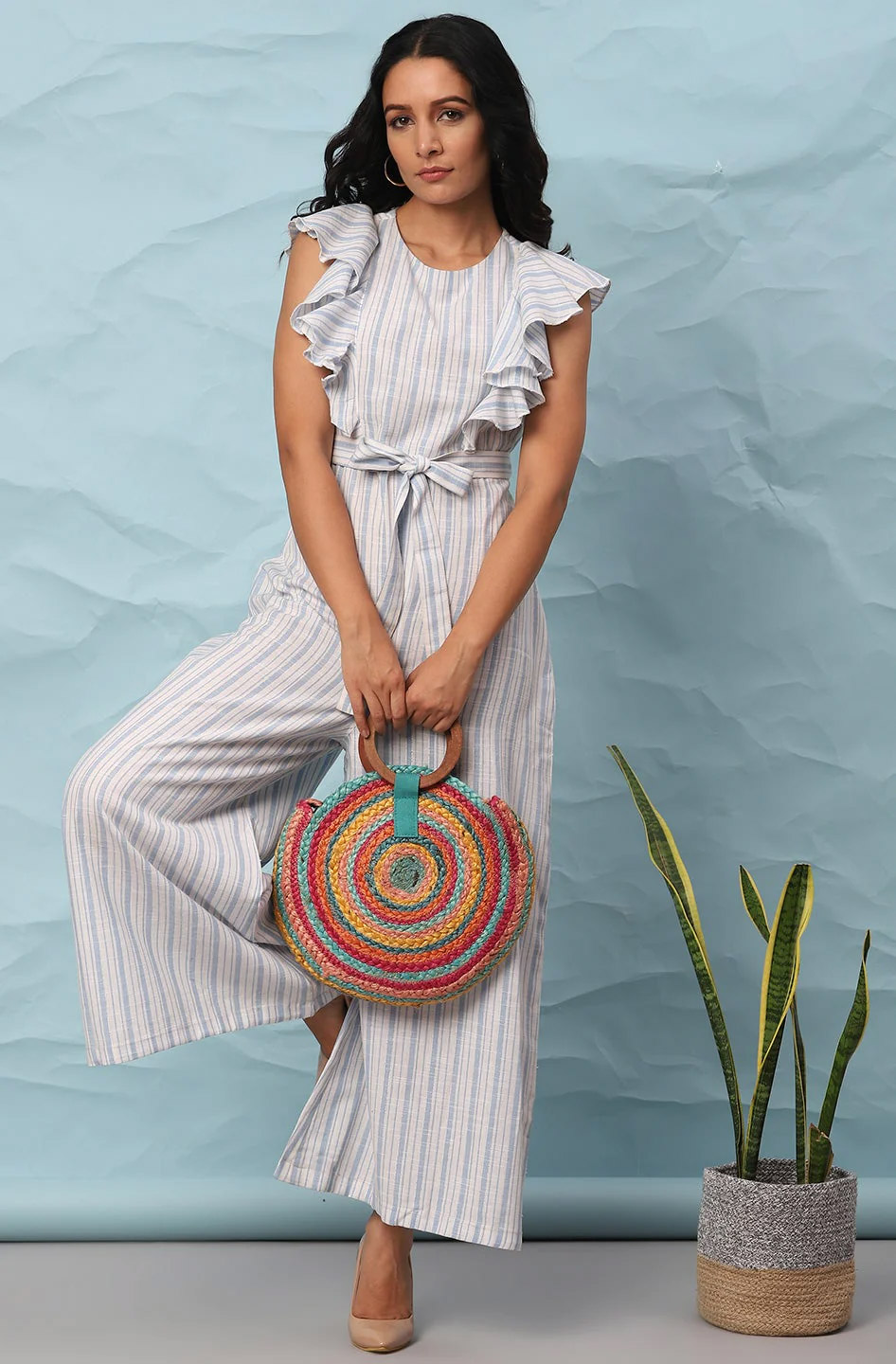 When we are talking about elegance and subtlety, white is the perfect embodiment of those qualities. First of all, can we just take a moment to appreciate the sheer elegance and simplicity of a white dress? Its special quality is that it absorbs less heat, keeping you cool throughout the day. But the best thing about a white dress is that it's versatile. You can wear it to a fancy dinner or even just to the grocery store if you're feeling fancy. And you know what looks the best with white? Janasya's White Cotton Slub Stripes Jumpsuit. It's perfect for a fun outing.
4: Playful Peach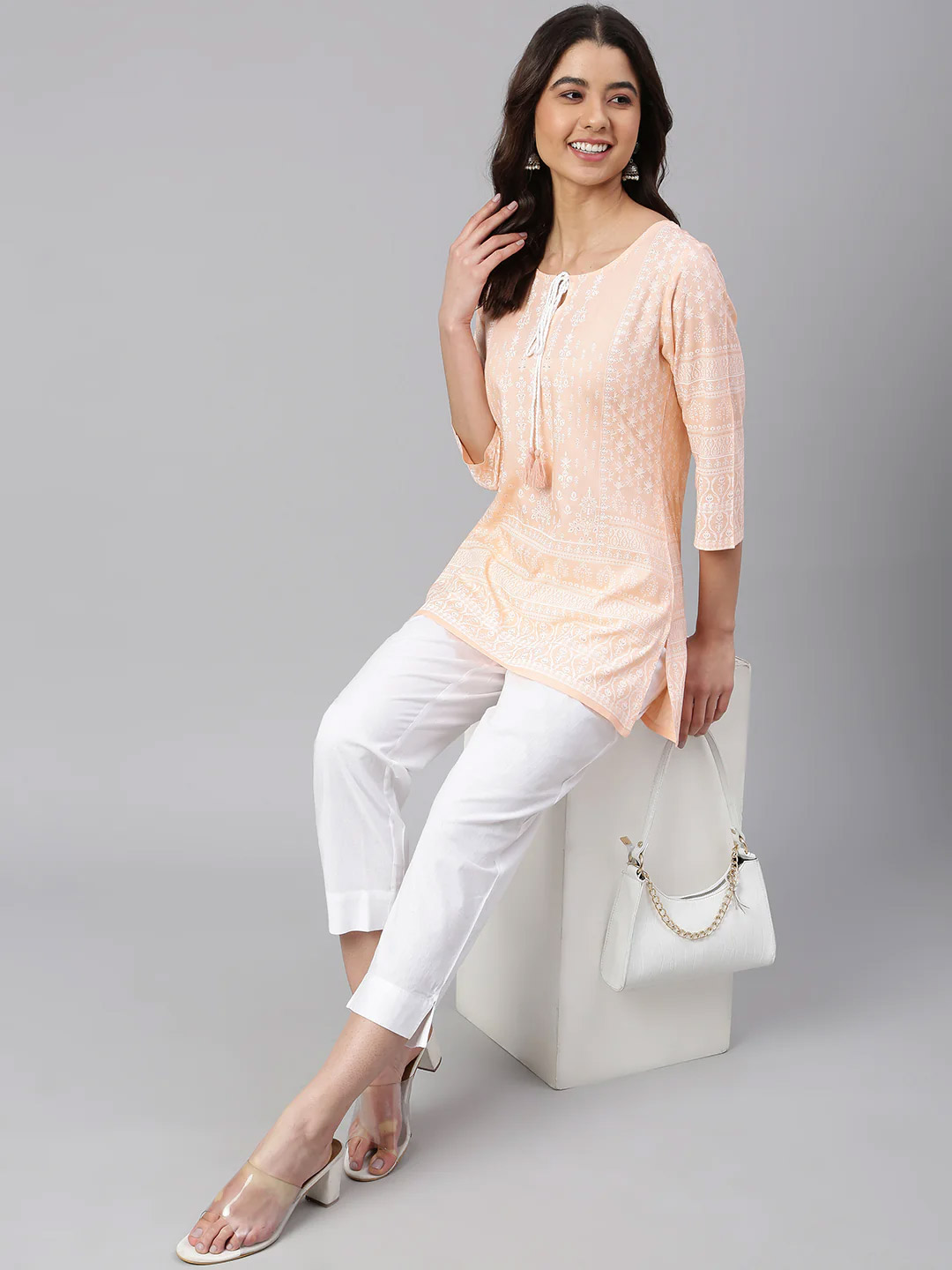 There's something about the soft, warm, and delicate hue of peach that makes it perfect for the summer. And let's not forget the blushing romanticism of a peach dress. It's the perfect choice for a wedding or a romantic date, giving off a soft and tender vibe that is sure to melt hearts. So, whether you're looking for a sweet and feminine outfit, a playful and cheerful one, or a romantic and delicate one, a peach dress has got you covered. Check out this Peach Cotton Ethnic Motifs Straight Tunic by Janasya. It's just so peachy, you won't be able to resist it!
3: Radiant Rust
Rust is the most glamorous colour and it is also trendy and chic. With a perfect mix of red and brown, it's totally unique. It's a rich and robust colour that can add some serious flair to your wardrobe. In the summer, the colour will shine under the sunlight making you look lit AF. Rust is not just a colour, it's a statement. It's a bold choice that shows you're not afraid to stand out and make a statement. Whether you're going for a vintage look or a modern vibe, rust can do it all. And what better way to rock this stunning shade than with Janasya's Rust Cotton Solid Drop-Waist Western Dress!
2: Classy Coral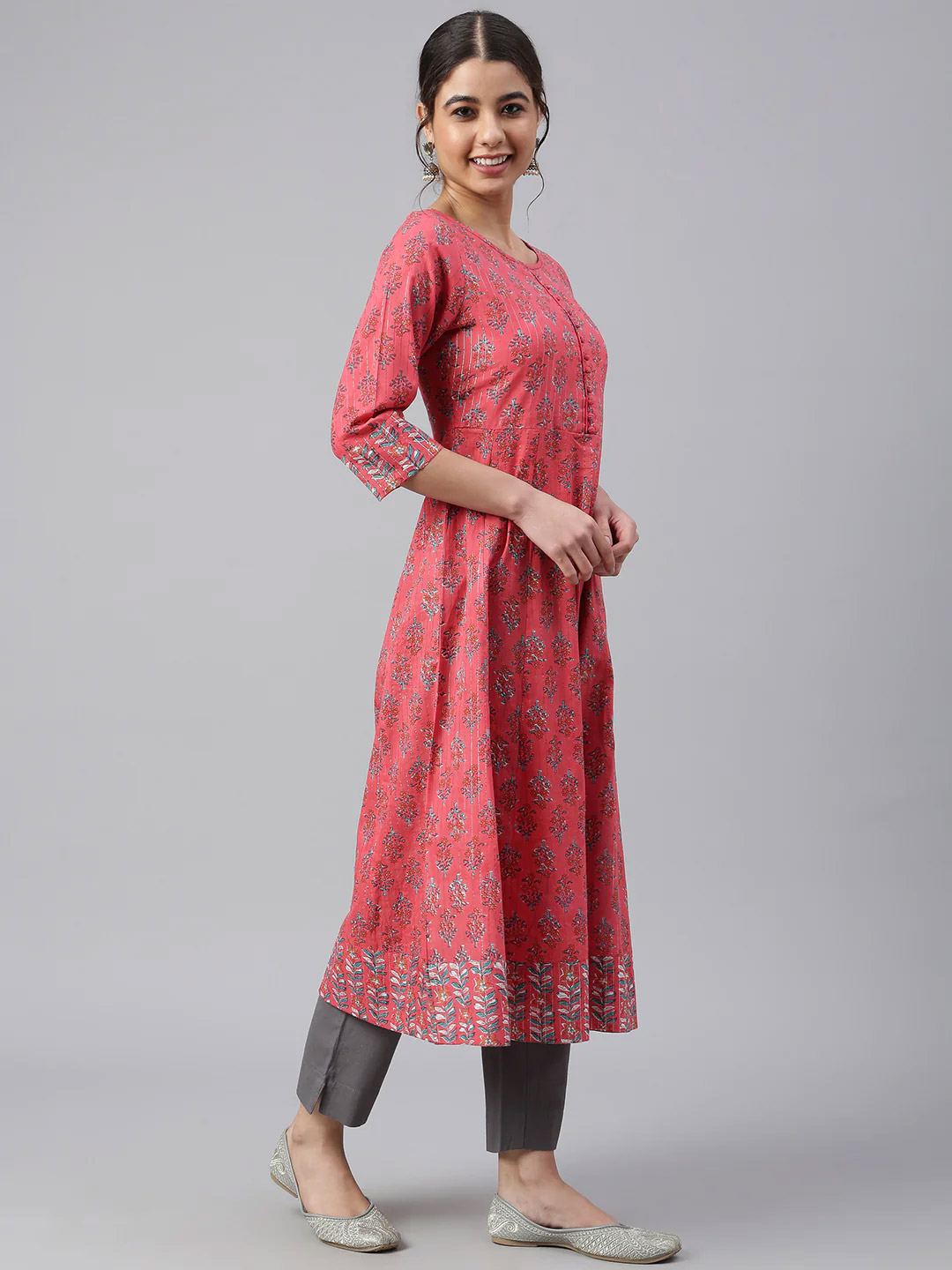 Oh, coral dresses! Just the thought of them makes me feel all bubbly and cheerful inside! Coral is the colour of sunsets over the ocean, tropical fish swimming in coral reefs, and the sand between your toes on a warm summer day. It's a colour that instantly transports you to a world of sunshine, sea, and sandcastles. So if you're looking to add some fun and feminine charm to your wardrobe, don't hesitate to grab Janasya's Coral Cotton Floral Print A-Line Kurta!
1: Transcendent Turquoise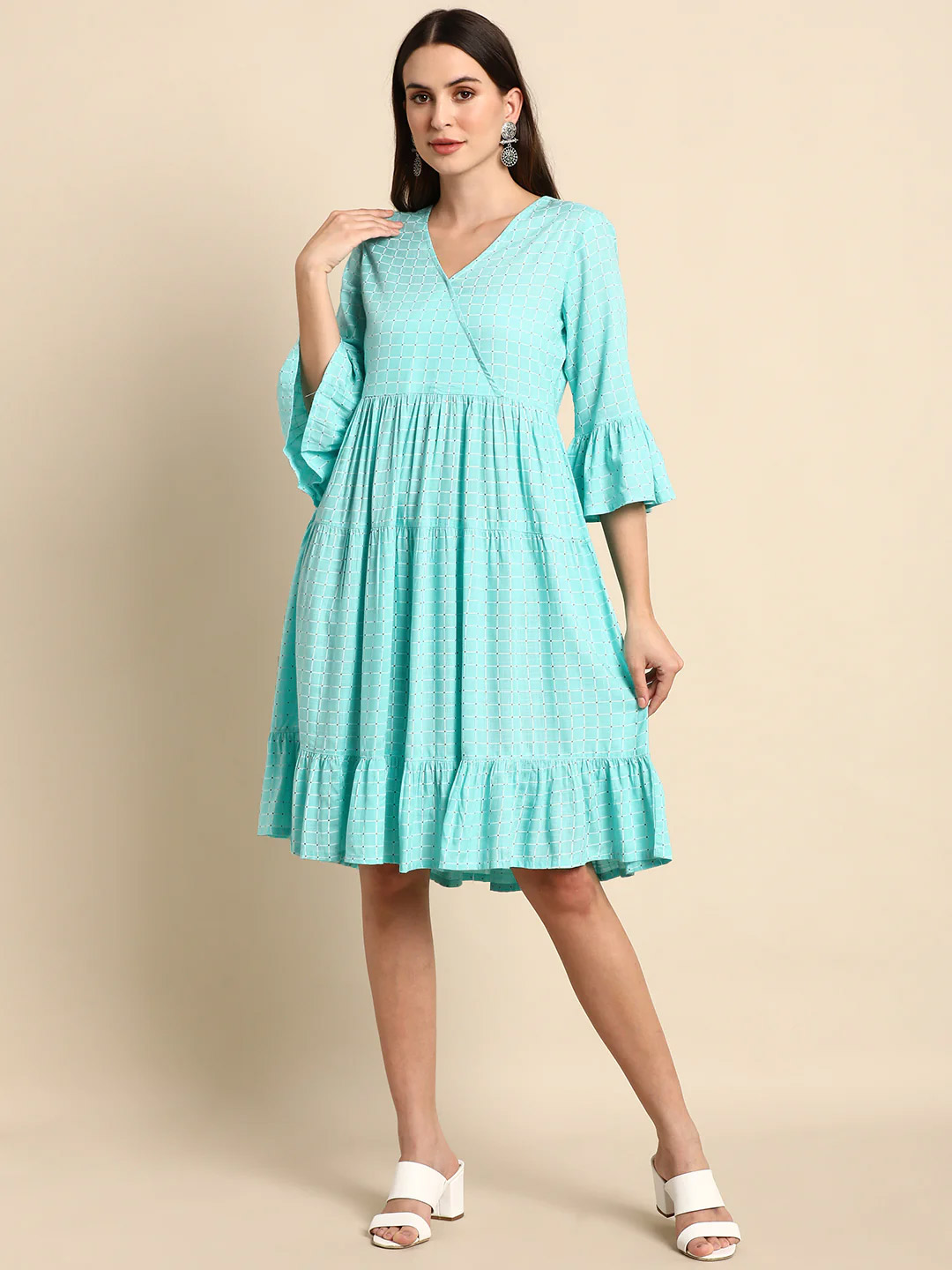 Ah, turquoise colour! The colour of tropical oceans, vibrant peacock feathers, and fabulous statement jewellery! Turquoise is a colour that's just as playful as it is sophisticated, making it a go-to choice for anyone who wants to make the summers fun. And let's not forget about the energy that turquoise brings to any outfit. It's a colour that radiates positivity and good vibes, making it the perfect choice for anyone who wants to brighten up their day. And speaking of fun, Janasya's Turquoise Rayon Checkered Flared Western Dress is just the perfect way to channel those playful vibes!
Well, girls, it's time to gear up for a colourful summer ahead! We hope this guide to the top 5 colour trends for summer dresses in 2023 has given you some inspiration for your next shopping trip. Remember, the most important thing is to choose colours that make you feel confident and comfortable.
Happy shopping and enjoy the sunny days ahead!